ASLRT Mission Statement

The purpose of National ASLRT is to provide a place from PreK-12 ASL professionals and administrators to address best practices and issues related to ASL as a content subject in the areas of language development, curriculum, instruction and assessment for deaf and hard-of- hearing learner in PreK-12 educational settings.
The ASLRT is designed for professionals who are actively involved in the field of ASL curriculum, instruction and assessment, specifically PreK-12 deaf educational settings.

It includes a balance of research-type and "hands-on" presentations, sharing sessions from different schools, a round table discussion or an activity using the ASLRT strands as a guide, discourse on professionalization and other relevant topics.

The ASLRT strands* are aligned with the ASLRT mission statement, and are as follows:
1. - Language Planning
2. - Curriculum, Instruction & Assessment
3. - Specialized Services
4. –Professionalization

*Deafcentrism, Multiculturalism & Diversity, Technology, and Best Practices, are embedded in the strands.
Powered by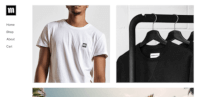 Create your own unique website with customizable templates.