ASLRT 2016 - November 10 - 12, 2016
PRESENTER LINEUP
We are thrilled to announce our keynote speakers for this conference. Please read their bios below:


Mario 'Manny' Hernandez

Manny Hernandez has provided many years to the advancement of ASL - starting as a storyteller, and now as an educator. He is thrilled to share his talent and passion for ASL with a new generation of students.

Dr. Laurene Simms

Dr. Laurene Simms is a professor at Gallaudet University - Laurene promotes critical thinking about how we view, and challenge existing views about language and culture within the field of Deaf Education. Laurene is eager to help us reflect on, and pursue the legacy of ASL instruction for Deaf learners.

Wayne Betts, Jr.

Wayne Betts, Jr. is the driving force behind Convo. His dedication to unleash the visual potential of ASL is evident in his film and cinema is a testimonial to the visual power of ASL. Wayne is honored to share his unique, powerful perspectives on how film technology and ASL can be merged.
---
Other Presenters: (In Order Of Appearance)
Other exciting presenters who will be sharing their rich content with us:
Jeanne Reis

Chris Kurz

Barbara Spiecker (via video)

Petra Horn-Marsh

​Rayburn Boland

ASLRT Curriculum, Instruction, and Assessment Team

Summer Crider - Loeffler

Elsie Stecker

​Brandon Hill

Ben Jarashow

​Jesse Saunders
​


---
This list was carefully curated by April McArthur and Guthrie Nutter.
---
Powered by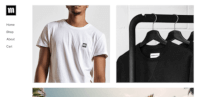 Create your own unique website with customizable templates.